Around Tel Aviv
December 31, 2016
6:00 pm
Accessibility
While not officially celebrated as the new year in Israel, December 31st has become one of the popular nights of the year for enjoying lavish restaurant tasting menus and wild parties on par with New Year celebrations around the world.
In fact, the hardest thing about spending New Year's in Tel Aviv these days is choosing what to do.  A small piece of advice, though: make reservations, if at all possible, to avoid the terrors of wandering the streets in search of a good party.
In typical Tel Aviv fashion, many of the events won't be publicized until about a week before New Year's Eve, but here's a taste of what's to come.
New Year's Eve 2017 Events in Tel Aviv
While we wait for updates on this year's events, check out all the fun from last year!
NYE Double Trouble w/ Brown Hotels
Brown Hotels is teaming up with Belvedere vodka and Moet Champagn to bring you the most exclusive party of the year — a 2-pronged affair at the original Brown TLV and the brand new Poli House.
The parties will feature video art, DJ sets by Tami Bibring, Omri Guetta, Adi Shabat, Omer & Shaked, Glass Vegas, Z-GEL and a live performance by Ouzo Bazooka ushering in the new year. An all-access ticket gets you into both parties with food and as much time as you want at the premium open bars.
Where: Brown TLV, 25 Kalisher Street & The Poli House, 1 Nahalt Binyamin Street, Tel Aviv-Yafo
When: December 31, 2016 at 8:00 pm
Cost: 300 NIS
Tickets: Buy now!
NYE at the Abraham Hostel Tel Aviv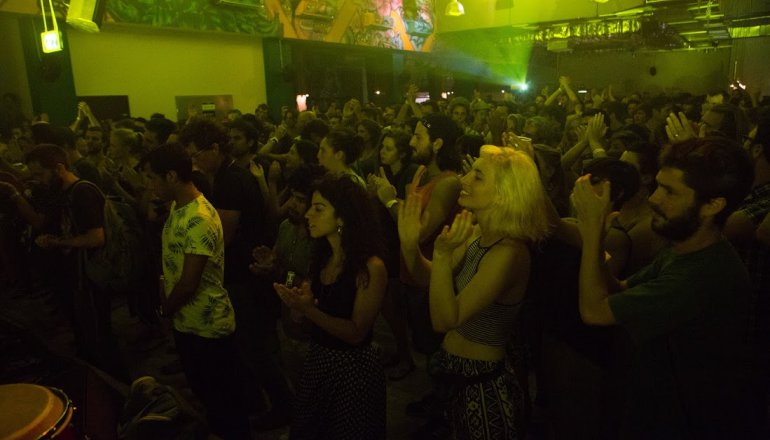 Abraham Hostel Tel Aviv is capping off a massive successful inaugural year with their biggest party of 2016 featuring 4 of Tel Aviv's best DJ's, a welcome shot and drink specials for early arrivals, a raffle for all kinds of Abraham Hostel goodies and much more!
Where: 21 Levontin Street, Tel Aviv-Yafo
When: December 31, 2016 at 9:00 pm
Cost: 55 NIS
Tickets: Buy now!
A Decadent Feast at Hotel Montefiore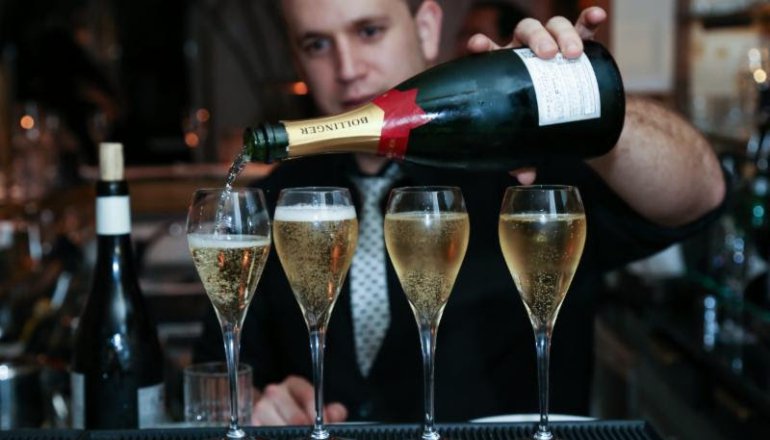 Decadent barely does this meal justice! Check out some of the dishes you'll get to sample!
Lobster Roll of Ban, Aioli Yuzo, Pickles and Caviar
Lamb Prosciutto, Jerusalem Artichoke and Smoked White Sweet Potato Cream with Harissa
Potato Ramen, Chicken Consommé, Egg Yolk Confit and Pickled Lime with Danish Tea
Beef Fillet, Mushroom Cannelloni, Bacon King Of The Forest and Velouté Foie Gras
Lamb Chops, Smoked Dates, Pickled Fennel and Herb Butter
Sea Fish Fillet, Savoy Cabbage Leaves filled with Crab Meat and Wild Vegetables with White Butter and Dill
Strawberries drizzled in Beet Syrup with Louisa 
Danish Brown Sugar Ice Cream
Citrus Salad with Anise Syrup with a Clementine and Fig Sauce. 
Where: Hotel Montefiore, 36 Montefiore Street, Tel Aviv-Yafo
When: December 31, 2016
Price: 550 NIS
Contact: +972-(0)3-564610
NYE at the Block
With New Year's Eve falling on a Thursday, you can expect only the best the international house and techno scene has to offer at the Block. Be ready to party well after sunrise on Jan. 1.
Where: The Block, Central Bus Station, Tel Aviv-Yafo
When: December 31, 2016 at 11:30 pm
Cost: TBA
Tickets: Buy now! (Tickets on sale ~December 25, 2016)
Int'l Belvedere NYE Party TLV
Another swanky party, the International Belvedere NYE Party in Tel Aviv will feature indoor/outdoor dance spaces, music ranging from hip hop to house and retro and plenty of drinks. Dress code is creative black-tie (whatever that means).
Where: 19 HaTsfira Street, Tel Aviv-Yafo
When: December 31, 2016 at 9:30 pm
Cost: 80-120 NIS
Tickets: Buy now!
New Year's Eve Feast at the Kitchen Market
Every year, the ever-popular Kitchen Market at Namal Tel Aviv pulls out all the stops for an extravagant night of tastes and textures with a 7-course tasting menu.
Where: Kitchen Market, Hangar 12, Tel Aviv Port, Tel Aviv-Yafo
When: December 31, 2016 at 7:00 pm
Cost: 275-400 NIS
Find more restaurants in Tel Aviv >> 
Where to Stay
Tel Aviv has become an increasingly popular destination for New Year's getaways. Check out our favorite places to stay in Tel Aviv!
Abraham Hostel Tel Aviv
Read more about Tel Aviv's best hostel >>
Brown Hotels
On the beach or in the city, Brown Hotels has some of the best boutique hotels in the city. Whether you stay at Brown Beach House, Brown TLV and the Poli House, you're guaranteed an out-of-this-world experience.
Prima Tel Aviv
If you're looking for a hotel by the beach on a budget, Prima Tel Aviv has stylish, comfortable rooms and the perfect location!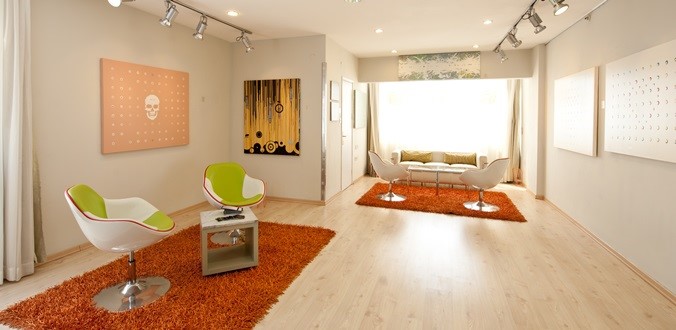 Read more about Prima Tel Aviv >>
Check out our hotels index for a listing of the best hotels in the city >>
SIGN UP FOR OUR NEWSLETTER