By Hana LaRock
Tel Aviv is a beautiful city with so much to see, eat, do and, of course, buy. You really can't walk more than a few steps in Tel Aviv without coming across somebody selling something, whether it's clothes, food, souvenirs or something else altogether.
Honestly, shopping in Tel Aviv can be a little overwhelming, so here's our dirty dozen must-buys when we're shopping our little hearts out in the White City.
Artwork
Tel Aviv is no stranger to masterpieces, as the city has been a setting for many great works and an inspiring home to many famous artists over the years. Though you can see the pieces for yourself at one of the many art galleries and museums spread throughout the city, make a trip to the artsy neighborhood of Neve Tzedek or the artist quarter of Old Jaffa, where you can buy one of these beauties to take home. Every time you see it hanging up, you'll be reminded of the awesome city where you bought it.
Jewelry 
It's no doubt that Tel Aviv is a great place to get a pretty hamsa necklace or some attractive opal earrings. Many people will make a trip to a store like Michal Negrin when they come to Israel. Though it's nice, don't miss out on the authentic jewelry stores throughout the hidden streets of the city. Tel Aviv has many jewelry boutiques that sell gorgeous jewelry, a lot of the pieces handmade. Head to Old Jaffa to really find something special — perhaps some tribal Yemenite jewelry designs by Ben-Zion David of the Yemenite Art Gallery.
Fashion
Tel Aviv fashion is known worldwide, and a visit to Tel Aviv is your chance to get your hand on anything from trendsetting, boutique designer clothing to traditional Middle Eastern outfits and scarves and even great hippie selections at bargain basement prices.
If you're looking for the latest in designer fashion, you don't have to look very far or particularly hard. You can just walk up and down Dizengoff Street for a couple days and maybe you'll have enough time to stop inside every tantalizing boutique shop. If you miss some, well, there's always next time.
For Middle Eastern and hippie outfits and accessories, head to Jaffa or the Carmel Market (Shuk HaCarmel), where vendors sell everything from scarves, skirts, sarongs and satchels to gorgeous belly-dancer outfits, bedazzled with gems and jewels, in every color you could imagine. Even if you can't belly-dance, it's a fun one to bring back home.
Handicrafts
Right next to the Carmel Market is the Tel Aviv's famous handicraft market, Nahalat Binyamin. It's open every Tuesday and Friday, and you can find some of the most extraordinary crafts made by ordinary artisans. You can find lovely stuff for your home, Judaica, souvenirs, jewelry, and a variety of other things. Get a drink at a cafe nearby to take a rest after seeing everything.  
Artisanal Foods
People in Tel Aviv love the finer things in life, so you shouldn't have any trouble finding things like microbrews, fresh, imported and local cheeses, locally sourced fresh and cured meats, honey, sauces, amazing boutique wines and much more. If you don't want to walk all over town searching for artisan shops, then just head over to Sarona Market or the Tel Aviv Port's farmer's market any day of the week or check out the aptly named Delicatessen, an eatery and artisanal grocery store rolled into one.
Henna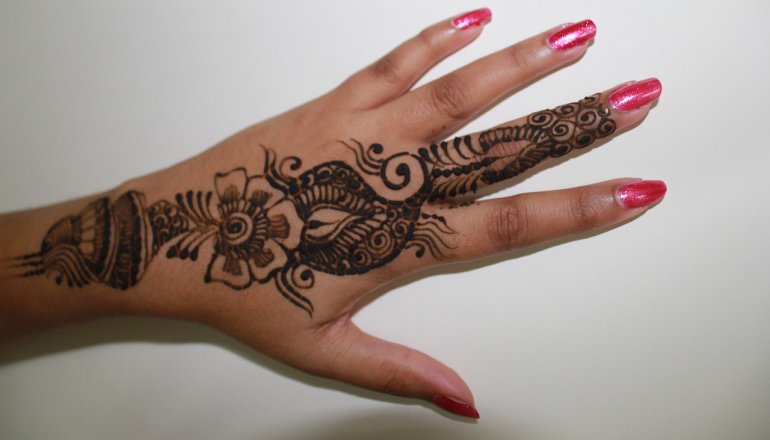 Those who aren't quite committed to getting a real tattoo at this moment, can settle for some henna instead. Much like tattoo parlors, there are places in Tel Aviv where you can get some badass henna designs done, and you don't have to worry about them being permanent. You can also buy your own henna to take back with you and practice designs on your friends.
Knick-Knacks
If you like little trinkets, or 'chachkies', then Tel Aviv is the place to find them. Take a trip to the Jaffa Flea Market, where you'll see endless shops selling every little thing you can imagine. You'll find antiques and little treasures, all of which will make a unique gift for a friend or a cool memory for yourself. Don't forget to haggle for what you see!
Wine
If you haven't gotten the memo yet, Israeli wines are out of this world, readily available all over Tel Aviv and the perfect solution if you're looking for something to do or a souvenir or gift to take home. Chances are that you'll be able to find perfectly acceptable wines at just about any liquor store, but if you're looking to make some exclusive purchases, Sarona Market and the Tel Aviv Port both have some great wine shops, and we've heard great things about Eliasi's on Yehuda Ha-Levi Street and Herzl Street, which is perfect if you're spending the day wandering around Rothschild Boulevard and the White City district.
Spices
If you've ever been through international customs before you know that Middle Eastern people love to bring home spices from their home countries, and there's a reason for that — they're much better than the versions you get in Europe or the US, and there are some combo seasonings you won't find anywhere else.
So if you'd like to bring home some authentic zatar, shawarma seasoning or anything else, head over to the Levinsky Market or Carmel market to do your shopping. Once you get home, you'll thank yourself.
Pomegranates
Pomegranates are one of the seven native species of Israel that are absolutely perfect with every bite. While they taste good anywhere else in the country, there's something about walking through the bustling Shuk HaCarmel and grabbing a juicy pomegranate to take to the beach with you. If you can't be bothered with cutting it open and having sticky pomegranate juice all over your hand, then leave it to Tel Aviv to provide you with a cup of pomegranate seeds and a little spoon, so you can eat this amazing fruit just like a cup of ice cream.
Chocolate, Chocolate, Chocolate
Tel Aviv is perfect for smoothies and juices, but nothing beats a nice iced hot chocolate from a place like Aroma, an amazing dessert from Max Brenner or an artisanal chocolate from Ika Chocolate. And if you're still young at heart, don't miss out on 'Shoko Bsakit', which is chocolate milk in a bag. Seriously, before you leave Tel Aviv, it's imperative that you try one of these delectable chocolate treats.
Crepes
You might be surprised to learn that Tel Aviv has some of the best crepes on this side of the Mediterranean, and you shouldn't leave this city without having at least one…or five. There's many dessert cafes and stands all over the city making crepes. Get yours filled with Nutella, sprinkles, whipped cream, or whatever else suits your tastebuds, and be on your way!
___________________________________________________________________
About the author
Hey all! My name is Hana LaRock and I'm originally from Stony Brook, New York. I've lived abroad for the last two years and I like to travel to other countries whenever I get the chance. I graduated the University of Hartford in 2013, and during my time there I spent a semester studying abroad at Tel Aviv University. I currently live in South Korea where I work as an ESL teacher for young children. When I'm not teaching, I work as a freelance travel writer. Find me at www.hanalarockwriting.com.