Tel Aviv has become one of the top tourist destinations for travelers from all over the world, offering a combination of contemporary and ancient history, a vibrant nightlife, beaches and rich culinary experiences in unique and urban setting.
However, Tel-Aviv is not a cheap place, and exploring this remarkable city on a budget is not without challenges. Luckily, we've got a little experience making Tel Aviv work for our budgets, and we're happy to pass on a few tips that will help you get the full Tel Aviv experience without breaking the bank.
Budget Travel in Tel Aviv
Choose your Accommodation Wisely 
The accommodation options in Tel Aviv are vast, but if you're looking to keep your costs down hostels are going to be your best choice. There are plenty of hostels in the city that will not only provide more than adequate rooms and facilities, but also enhance your experience with a fun and lively atmosphere.
Abraham Hostel Tel Aviv is a prime example of what a hostel can be. It provides quality dorms, private rooms and even apartments at affordable prices with a location right in the middle of the city, and the owners invests extra time, money and effort in providing amazing communal facilities like a comfortable lounge area, TV room, game area with pool and foosball and the pièce de résistance — an awesome bar! Couple that with affordable tours, in-house parties and events on a nightly basis and discounts at cafes and bars around the city, and you have one of the best hostel experiences in the world.
Of course, there's more than one hostel in Tel Aviv. If you want to stay closer to the beach, Hayarkon 48 is one of the city's most famous hostels thanks to its location literally 2 minutes from the beach. And if you want to get to know the neighborhoods a little bit better, try staying in the Florentin Backpackers Hostel in the alternative Florentine neighborhood, or Overstay TLV and Old Jaffa Hostel in Jaffa.
The Best Attractions are FREE
Tel-Aviv offers a great variety of bars, restaurants and charming coffee places. We love them, but they're hardly main attractions of the city. Tel Aviv has over 300 days of sunshine a year – the perfect weather to enjoy the outdoors and truly absorbed the Tel-Aviv's unique city vibe. Enjoy the beautiful beaches, take a nice long walk on the promenade, have a picnic at Ha-Yarkon Park, bike along the beautiful and vibrant coastline or just stroll through the many markets around the city — that's the true Tel-Aviv way!
FREE Tours
There are several free tours in Tel Aviv that will allow you to visit and get to know the main sites for FREE!
You can join the famous Sandman's tour of Jaffa, which meets every day at 11:00 am and offers you a stunning snapshot of one of the world's most ancient cities.
And if you'd like to get to know modern Tel Aviv a bit better, especially the architecture, you can always join the municipality's weekly free tour on Saturdays at 11:00 am at 46 Rothschild Boulevard. 
Drink Cheap – Party Hard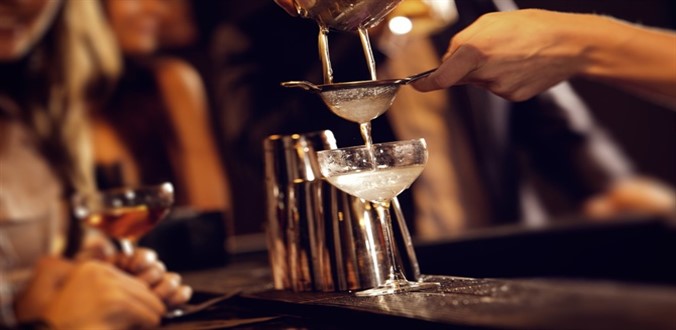 Tel-Aviv is famous for its diverse nightlife, which is unfortunately not as cheap as one would hope. Thankfully, several establishments have taken notice and offered a creative solution — bracelet bars! The deal is that you buy a bracelet based on what you want to drink all night, and you pay a fixed price for all-you-can-drink access. Some of the most popular bracelet bars these days are Tangier and Biggy Zee, but there are plenty more.
Another option that will allow you to enjoy the Tel-Aviv nightlife on a budget is joining a Pub Crawl. Usually they include entrance to bars and clubs, line-jumping and a free shot or 2 at each stop. On top of that, pub crawls are a great spot to make new friends.
Delicious Street Food
The food alone makes Tel Aviv a place worth visiting. Israel is a place where many cultures with their unique cuisines meet, thus creating a vast culinary scene with a great variety of local street foods offered at reasonable prices that will quickly make you forget about all the pricey options you might be "missing out on."
By far the most popular option is hummus, and you can get one of the best in the country at Abu Hassan in Jaffa and Gargar Hazahav in Levinsky Market. Falafel and shawarma aren't far behind, and you can literally find them on just about every corner of the city, but don't miss out on some of the lesser-known items, especially sabich.
Read about the great falafel vs. sabich rivalry >>
And if you're really on a shoe-string budget, there's always Tel Aviv's trove of 5-shekel joints.